Our hands are an intrinsic part of our humanity. They not only allow for artistic expression and communication but are also essential to perform some of the most fundamental tasks of life. Hand injuries and disabilities can be extremely debilitating, with profound social and economic consequences, especially for the poorest patients who may rely on manual labor to put food on the table. Perhaps because we use our hands for so much, hand injuries and maladies are very common in every community, and often benefit from the expert treatment of hand surgeons and therapists. Unfortunately, we know that many low- and middle-income countries, especially in sub-Saharan Africa (SSA), suffer from a disproportionately high burden of trauma and surgical disease, and limited access to essential surgical and trauma care.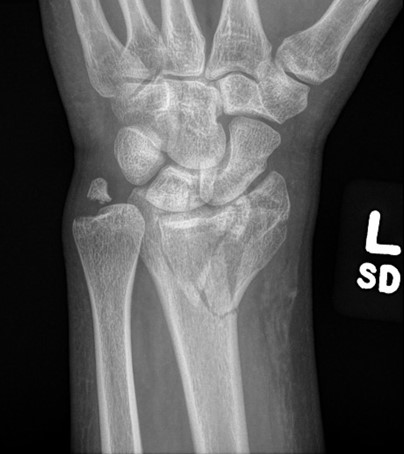 Image: courtesy of Harvard Global Orthopaedics Collaborative
So, what is the burden of hand pathology in sub-Saharan Africa? Few studies have answered this question, though limited data suggests hand pathology could be very common. But what causes this hand pathology, how does this vary by country, and is appropriate care available for patients? At the Harvard Global Orthopaedics Collaborative, and in close collaboration with our partners in Malawi, Burkina Faso, Senegal, and Sudan, these were the kinds of questions we sought to answer.
We surveyed approximately 200 medical providers who manage hand pathology from 39 different countries in SSA. The perspectives of these respondents have helped us begin to understand the prevalence of hand pathology in SSA, who cares for these patients, and to what degree various barriers to care affect those suffering from hand pathology. Perhaps unsurprisingly, most providers reported that patients do not have access to timely and appropriate diagnosis, treatment, or post-operative rehabilitation. Providers identified barriers such as cost, material availability, delayed diagnoses, and inadequate rehabilitation as creating significant obstacles to quality care. We also observed variability by geographic region and country income level with regard to the volume of certain pathologies like fractures in children, burns, and neglected trauma, as well as the barriers to care.
These data shed light on the unmet need for hand and upper extremity surgery in SSA and the urgent need to provide equitable access to care. With this new knowledge, and with our growing network of providers throughout SSA, we hope to define "core competencies in hand surgery" that are relevant and appropriate for those providers on the front-line managing patients with these pathologies. We hope to work with local partners and other organizations to develop educational materials and programs to improve the availability of hand surgery in SSA in the future.
Further reading
Please check out our article on "Addressing the global need for hand surgery" in the February 2021 IFSSH eZine. And look out for our manuscript which we hope will be published soon!

The Harvard Global Orthopaedics Collaborative (HGOC) is a group of Harvard-affiliated orthopaedic faculty and trainees who share a passion for improving access to equitable musculoskeletal care globally. We engage in clinical research, surgical education, care delivery, and health systems development with partners across the globe including Haiti, Colombia, Malawi, Cameroon, and India. Forging long-term, bidirectional partnerships, we work with our partners to develop a research agenda based on the needs identified by providers in the communities we serve. Our research serves as a guide to develop educational materials and design creative interventions to improve musculoskeletal care in low-resource settings. For more information about the HGOC, our projects, and partners please visit our website: https://ortho.hms.harvard.edu/harvard-global-orthopaedics-collaborative
Authors
Lahin Amlani, B.Sc.1,2
Malick Diallo, MD3
Kiran J. Agarwal-Harding, MD, MPH1,4
Harvard Global Orthopaedics Collaborative, Boston, MA, USA
Johns Hopkins University School of Medicine, Baltimore, MD, USA
Sourou Sanou University Hospital, Bobo-Dioulasso, Burkina Faso
Department of Orthopaedic Surgery, NewYork-Presbyterian/Columbia University Irving Medical Center, New York, NY, USA